The Pet Owner's Guide to Shelties
An Ebook by Becky Casale
Thanks for your interest in The Pet Owner's Guide to Shelties. For just $5 you can download my 140-page ebook where you'll learn everything you need to know about raising and caring for Shetland Sheepdogs as pets.
A goldmine of information for owners, breeders and rescuers
Lavishly illustrated with hundreds of Sheltie photos
Fascinating insights into evolution, appearance and behavior
Advice on healthcare, grooming and training
Loaded with Sheltie photos and treats, you'll love reading this fun, easy-to-digest ebook. Buy now via PayPal for instant PDF access on your desktop, tablet or smartphone. It's perfect for new puppy owners! Enjoy!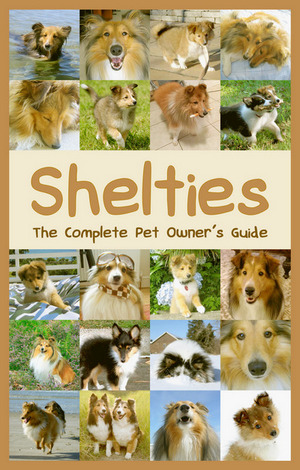 About The Author
The Pet Owner's Guide to Shelties is written by Becky Casale, the founder and author of Sheltie Planet since 2009.
Over the last 11 years she has developed a wealth of knowledge about the breed by caring for her own two Shelties, talking to breeders and other owners, and researching the canine literature.
Becky writes for Sheltie Planet while studying a Bachelor of Science in Zoology and raising her two children.