Our Tribute to Tessie The Sheltie (and Introducing Johnny)
A tribute to our Tessie the Sheltie, who we adopted with a heart condition and other health problems but who gave us 2.5 years of wonderful companionship. By Jennifer Sanders.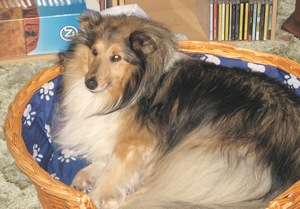 My partner Noel and I took his daughters to visit a dog rescue shelter, as we wanted to show the girls what happened to abandoned dogs and to teach them that a pet is for life. The lady who ran the shelter introduced us to all of her dogs - big and small - and then went inside briefly. She came out with a sad, sick little dog, who had all of her fur shaven off and her ears had been cut off. She had also been starved and was around half of what a Sheltie should weigh.
The shelter owner placed her on the ground and this beautiful little girl walked sedately (she was a lady after all) over to me and gave me a big cuddle and smile. She then did the same to my younger step-daughter, Chloe. We decided there and then that she was coming home with us, but had to wait until she had been desexed and checked over by a vet. Chloe sobbed as we drove away and left her behind.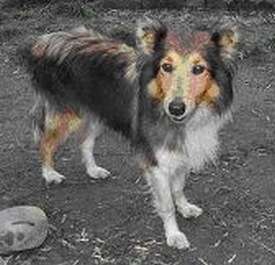 The Vet Check
A week later, the vet told me that she had a heart condition. She also had kennel cough and a respiratory infection and if she was going to make it through, she would need a lot of care for the first few weeks. He could not tell us how old she was - anywhere between 6 and 10 years old was the estimate, as her teeth were in such bad condition due to the malnourishment and mistreatment she had suffered.
We brought her home anyway and she spent the first three weeks sleeping almost constantly. We fed her tiny little meals frequently, wiped her nose constantly and gave her lots of cuddles and she slowly got better.
My Constant Shadow
For the next two-and-a-half years, Tess was my constant shadow - wanting nothing more than to be with me. We realised she was an old dog - she had no night vision and was slowly going blind as well as deaf, but she was the most loving and beautiful little person I have ever met.
She thought the whole world was her best friend and loved everyone and everything that she met - except the cat next door!
Sadly in January 2010, after an extended hot period, Tessie's heart gave out. Noel came home to find her lying still, but crying out for him just outside our back door. We sent our beautiful girl to the rainbow bridge, knowing that she had been a happy girl - at least at the end of her life.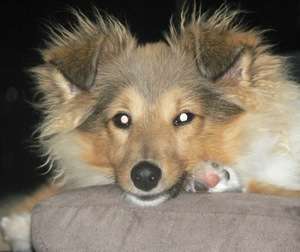 Meeting Johnny
In March 2010, we met Johnny the Sheltie and brought him home with us shortly afterwards.
He turned one at the end of November and is truly a delight. His favourite games are fetch, tug and gotcha-paw. It's amazing how many traits they have in common.
We still miss Tessie every day and I think I always will, but Johnny is a wonderful little man in his own right and we just love him to bits.
By Jennifer Sanders