Sheltie Puppies for Sale and Adoption Near You
By
Becky Casale
|
Meet Her Dogs
Download Her
Guide to Shelties
Browse our Sheltie puppy breeder and rescue listings, and learn what you'll need when you bring your Shetland Sheepdog puppy home.
Sheltie Rescues
There are thousands of rescue dogs waiting to be adopted, with Shetland Sheepdogs among them. You're unlikely to find Sheltie puppies for adoption (although it does happen) but please don't discount adult dogs.
One benefit of adopting an adult rather than buying a puppy is she's already house trained and probably recognizes some commands. She'll be be much cheaper than buying a puppy through a breeder. And she'll be ready to take home immediately; rescue groups are under constant pressure to open up spaces for new intakes.
A rescue dog has likely been through a lot in her life. She may have been abused and/or neglected, and has now been abandoned completely by her family. She's in desperate need of a secure loving home. So before you seek out a breeder of Sheltie puppies, check with your nearest Sheltie rescue and give a Sheltie in need a forever home.
---
Sheltie Puppies
Professional dog breeders may produce a few litters of Sheltie puppies each year. They aim to produce champion show dogs to maintain the breed as we know and love it. However, in the process they produce many more pet-quality dogs that don't have the right coat pattern or temperament or gait needed in champions.
There are only 4-6 puppies in a Shetland Sheepdog litter, so you'll probably need to put your name down in advance. Puppies are ready for re-homing with their forever families from 8 weeks old.
Exercise caution here. There are 10,000 inhumane puppy mills in the US. They try to hide the nature of their illegal breeding activities by posing as professionals, but in fact only ever engage in anonymous transactions online. Don't be fooled by their fake photographs and sales patter; get a trusted recommendation or visit the breeder's premises in person to see that they operate humanely.
---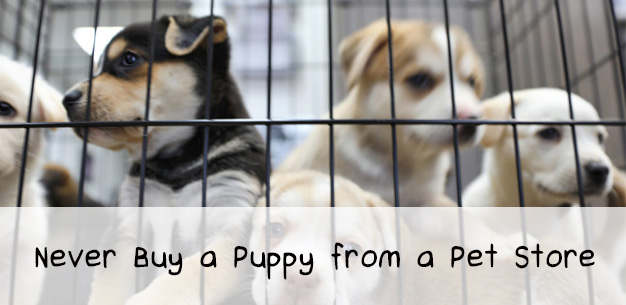 The devastating truth about pet store puppies is they are almost always sourced from animal cruelty. Sometimes you're looking at the result of accidental breeding by pet owners, but more often these dogs come from puppy mills.
Puppy mills dogs spend their lives in small crates, without proper exercise, healthcare, or socialization. They're used as breeding machines then euthanized when they've exhausted their use as money making tools. The puppies produced are often touted as purebreds, hybrid, or designer dogs... [continue reading Never Buy a Puppy from a Pet Store]
---
All puppies are adorable. That's a fact. But the Shetland Sheepdog puppy - with his big floppy ears, beautiful almond eyes and silky soft fur - knows how to be deliberately cute on demand.
Shelties are popular dogs in the US, ranking at number 24 out of 190 AKC breeds. The only trustworthy place to buy a purebred Sheltie puppy is through a professional Sheltie breeder who performs genetic testing and breeds their dogs for health, appearance and temperament. Be sure to visit their premises when you collect your puppy and ask to meet the puppy's parents to ensure ethical breeding practices... [continue reading A Guide to Sheltie Puppies]
---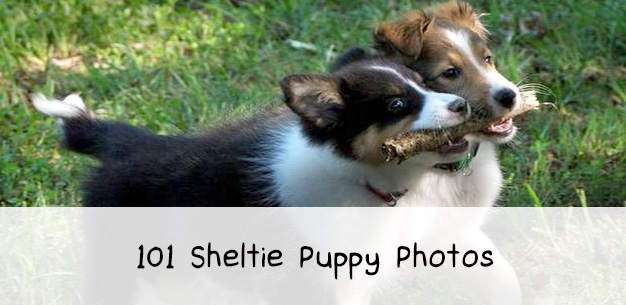 We just can't get enough of Sheltie puppies, which is why we asked our readers to send in their favorite puppy photos. And this is the squeal-worthy result. Get ready for complete fluff overload because these guys will melt your heart. Silly, curious, playful, sleepy, bashful... oh wait now I'm naming dwarves... [continue reading 101 Cute Sheltie Puppies]
---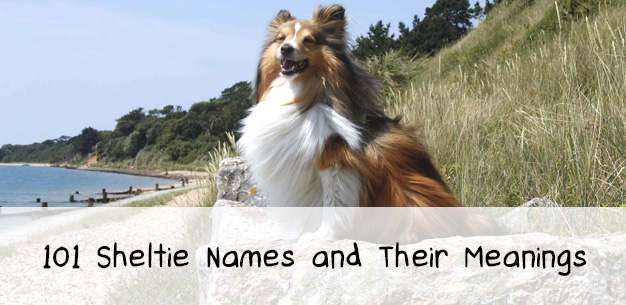 Does your puppy have a name yet? Dog breeders often give their Sheltie puppies nicknames. And rescue dogs may have names from their previous owners. But you can still come up with your own cute name for your furball and they'll adapt to it with time. Shelties are smart like that!
A dog's name is important, as you'll be hollering this at the park or the beach for years to come. It's also important to pick a name that dogs can easily recognize, by focusing on certain letter sounds and fewer syllables... [continue reading 101 Sheltie Names]
---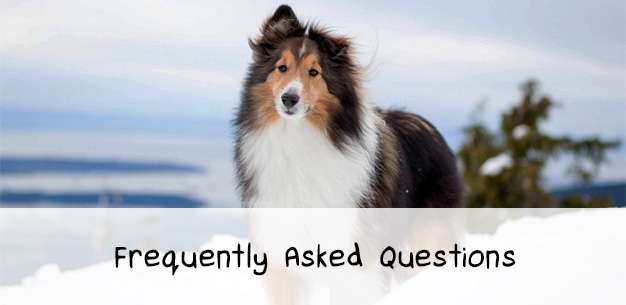 Here you'll find lots of questions and detailed answers about Shelties. Questions like: How often should I groom my Sheltie? What should I feed him? Should I keep multiple Shelties? Should I spay/neuter? How much do Shelties bark? Our Sheltie FAQ covers all the common questions about raising a Sheltie and giving her a healthy, happy life... [continue reading The Sheltie FAQ]