Meet Lady and Indy
Our Lady Patterson was a little person dressed in a dog suit! She loved and lived to be with us and we with her. By Mary Patterson.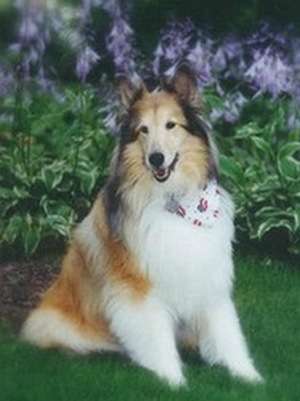 My husband wanted a dog for his first birthday we celebrated following our wedding.
I preferred a small lap dog and Pat wanted a Collie. We went to a pet store and he discovered a book on Shetland Sheepdogs. I told him I didn't think I could like, let alone, love that bread. But Pat decided he would place this little book in different hiding spots around the house for me to surprisingly discover and rediscover - just like Ralphie left magazine ads for his Mom for the Red Rider BB gun he wanted in the movie, A Christmas Story.
Pat predicted I would eventually 'get it' and he would get his Sheltie. Since I knew he loved watching Lassie when he was a boy, I felt I needed to find a sable/white.
In 1988, I was new to Kansas City. At that time we did not have GPS or MapQuest. I called Sheltie breeders and searched both KC, Kansas and KC, Missouri. Thank goodness for good note taking directions, I was able to bring Pat's Sheltie home for his birthday!
Pat named her Lady as he knew he would love her as much as the mixed-breed Lady dog he had as a small boy.
And that our Sheltie was... a Lady who gave us unconditional love for 15 wonderful years, who endured four moves to various States, who laid by us when as we recovered from surgeries and, in turn, we laid by her when she needed loving help the last year of her life on this Earth.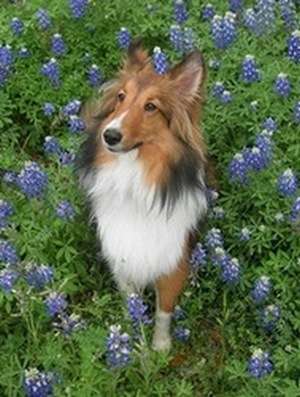 It took us more than half a decade and another move to yet another State... and, after internet searches, Map-Quest and GPS directional advice, we have our second Sheltie, named Miss Indy.
Pat and Indy take long 5am walks every day of the week, making sure to pause at a special spot along the way to give thanks to their special Guardian Angel for holding back the rain until their walk has been completed.
There is just something about a Sheltie!
By Mary Patterson