A Tale of Dog Sitters
By
Becky Casale
|
Meet Her Dogs
Download Her
Guide to Shelties
What happens when you leave your beloved Shelties behind for a four-week trip overseas? They fall in love with the dog sitters of course.
Pete and I live in New Zealand. It's a beautiful part of the world with more natural scenery than you can shake a stick at. The only downside of living here - is that my family doesn't.
So every couple of years we travel back to the UK to visit the gene pool. It's a huge trip, taking about 30 hours of non-stop travel door-to-door. Which is why we usually go for a whole month. The painful part is that we have to leave our Shelties behind.
So what do you do with your furbabies when you have to go away for so long?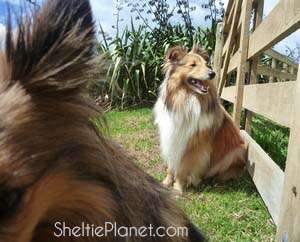 Usually, we rely on Pete's family to take care of our pooches. But this year we stumbled onto the idea of dog sitters. This is the idea of inviting someone to live in your house and take care of your dogs in a way that suits their normal routine.
The big bonus is that dog sitters are free. It's a mutually beneficial deal in which they get free accommodation and a nice vacation with some animals. And you get to go away knowing your pets are facing minimal disruption while you're gone.
How to Find a Good Dog Sitter
There are loads of popular dog sitting websites out there. Just Google "house sitting".
We used House Carers. It's free to post an ad detailing your house, your dog sitting requirements and the dates you're going to be away.
Within 24 hours we were overwhelmed with two dozen responses. They all sounded like nice people and were super keen to house sit for a month, even in the middle of winter.
In the end, although we had people applying from all over the world, we settled on a retired New Zealand couple. We chose local sitters who'd be committed to spending time with the dogs, rather than leaving them home alone to do the tourist thing.
Most importantly, they had good feedback and references from past house sitting jobs. This really minimizes the risks involved with picking total strangers to perform your house sit.
We spoke to our dog sitters, Stan and Raewyn, on the phone beforehand and read up about their lives on their blog, Campervan Stan. They seemed really caring and trustworthy - and this definitely showed when we met in person.
Finally, the date came around and it was time for us to leave for the UK.
Although saying goodbye to the dogs was hard, it was that much easier knowing they got to stay in their own home with trusted caregivers.
Dog Correspondence
Stan and Raewyn were great. Not only did they take the boys for long walks virtually every day (and the weather got rotten) they also sent us loads of photos via email.
This definitely eased our worries and helped us feel like we were in touch with the Shelties even while we weren't there.
Here are a few of the pics that popped into our inbox...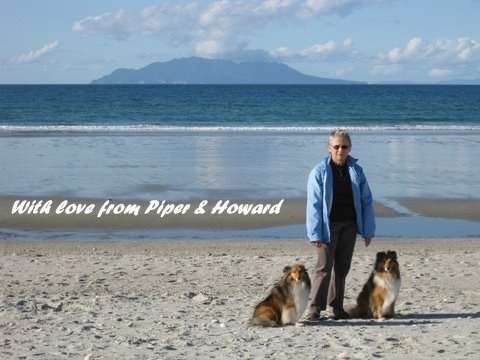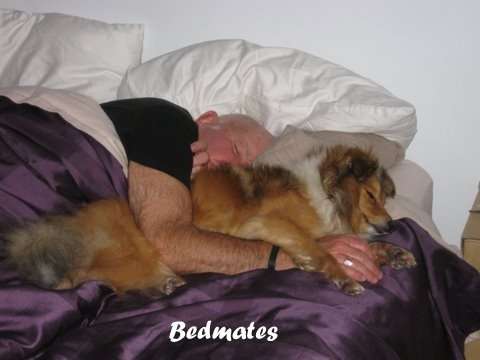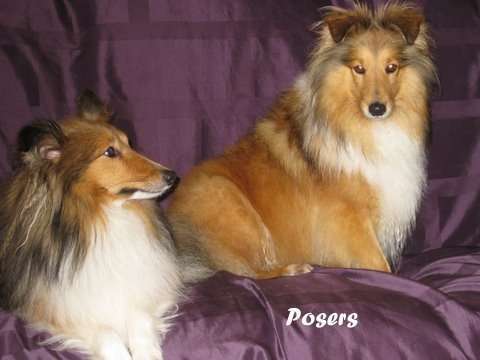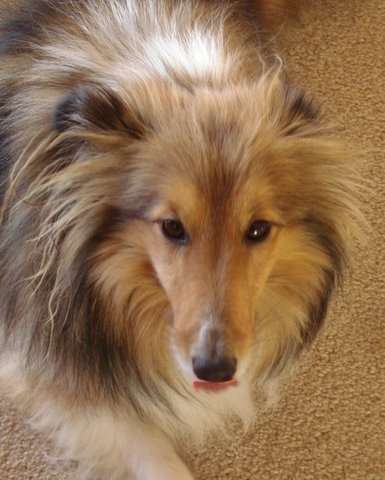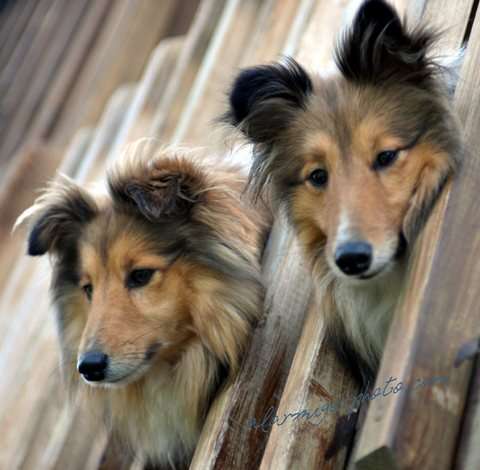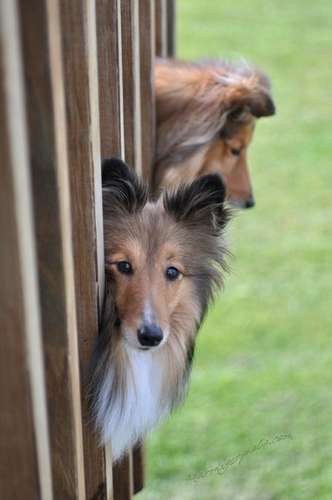 Thank so much to Stan and his brother Al Armiger for all these photos.
This is just one aspect of what made our dog sitting experience so positive.
A Sheltie Reunion
On our way home, we were counting down the hours until we were reunited with the Shelties. When we finally walked through the garden gate, Howard and Piper both came rushing out to greet us.
There was a moment of uncertainty as Piper had to stop and decide who we were. Then it was barking and jumping all round.
Soon after, it was Stan and Raewyn's turn to say goodbye to their new friends. They said they are so in love with our dogs, they have decided to get a Sheltie puppy of their own.
So even though it was tough leaving our pets behind, it's kinda cool that someone else got to enjoy them while we were gone.
And I know that our boys had a good time while we were away. They certainly got plenty of attention and exercise and made some great new friends.
Many Sheltie Planet readers have said they couldn't bear the thought of leaving their furbabies behind for a few days, let alone for a whole month.
But we found that with the right dog sitters, it isn't so bad after all.
Plus, you get a brilliant welcome home at the end of it.