About The Author
Hey fellow Sheltie fans. My name is Becky Casale and I created Sheltie Planet because I can't get enough of these beautiful, agile, hilarious, sensitive and intelligent fuzzballs.
In the last 10 years the website has become a hub for Sheltie lovers around the globe. We have a huge Facebook group and YouTube channel, as well as dedicated Sheltie forums and Sheltie breeder listings.
The Dogs of Sheltie Planet
I reside with two devastatingly handsome Shelties named Howard and Piper Woofington Moon. They are the soppiest of creatures.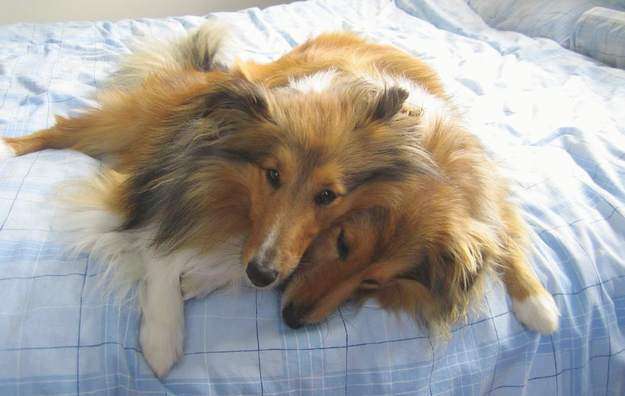 We found Howard as a puppy when he was 8 weeks old. Howard is the bold, proud, confident one.
Unusually for a Sheltie, he loves strangers. He's super friendly and warm with adults and kids. At night he becomes one smoochy pup and loves to snuggle up with us on the couch and in bed. Yes, IN bed. He is Howard after all.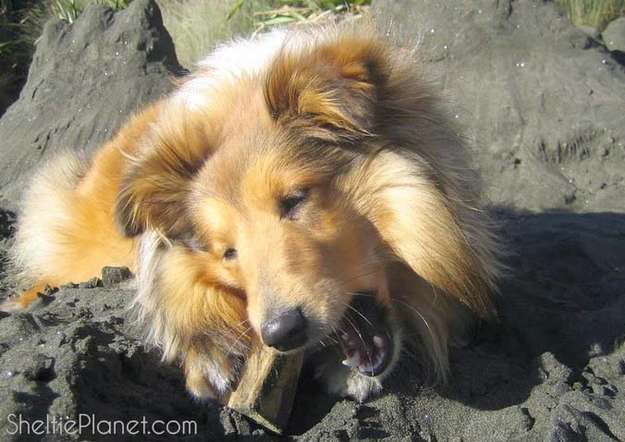 Piper came to us when he was 9 months old, having been initially kept by his breeder as a show dog. He turned out to be too nervous for the conformation ring so came to live with his half brother Howard.
Piper is the cautious, affectionate, sensitive one. He follows me everywhere he possibly can and never hesitates to lick the wounds of anyone who should enter the house. He is the sweetest, loveliest, timidest, silliest dog in the world and will nibble the toes of anyone who disagrees.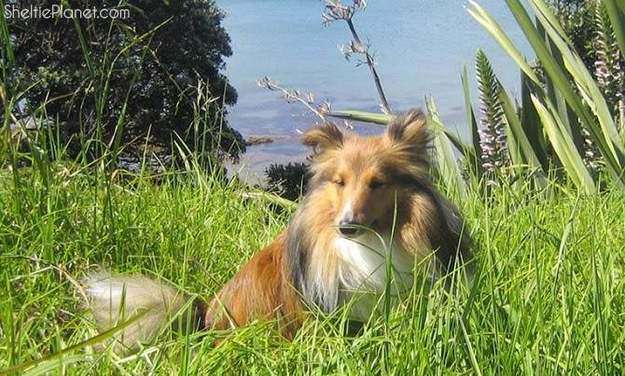 Over the years we've had lots of outdoor adventures - exploring forests, beaches and parks. The dogs have had exciting lives. They even followed us to England for two years. (I don't recommend such a mission but sometimes life gets like that.)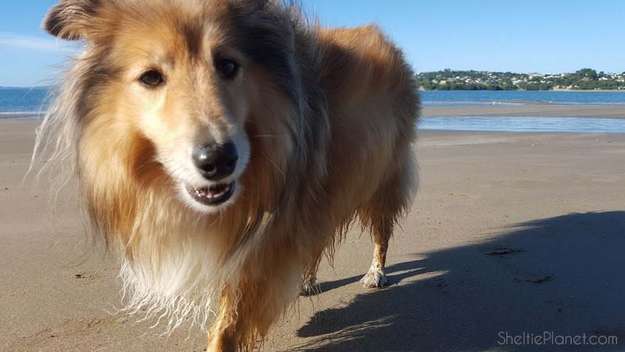 Now Howard and Piper are in their old age and have settled down for their retirement here in Auckland. They get to run down the hills, bark at the waves and sniff other dogs every day.
Sheltie Planet wouldn't exist without these guys and I love them to bits.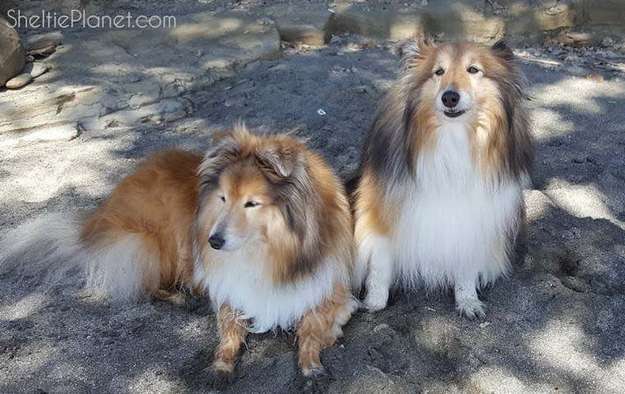 You can read all about the early years of Howard and Piper here. It's full of super cute photos so don't miss it.
The Humans of Sheltie Planet
I fell in love with Shelties in 2008 when I met the young Howard Woofington Moon. Little did I know that this adoration would soon turn into a business.
With hundreds of Sheltie photos on my computer, I decided to start blogging about the dogs and sharing my pictures with other Sheltie fans. I used the famous Solo Build It (SBI) which taught me how to do everything step-by-step. I've since made several websites on my personal interests and together they generate a full time income.
Blogging is the best lifestyle because it allows me to spend more time at home with my babies... the human ones and the fluffy ones!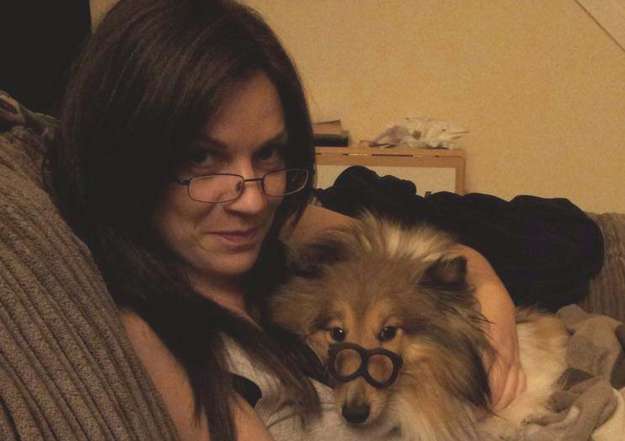 I'm also halfway through a degree in Zoology learning all about Animal Behavior, Classification, Development and Evolution (ABCDE for short). I'm working towards becoming a qualified science writer and am developing the blog Science Me in the meantime.
My partner, Pete, is a web designer for individuals and small businesses all around the world. I've twisted his arm into helping me with Sheltie Planet more than a few times. He also works with other SBI-ers when they want to revamp their website design.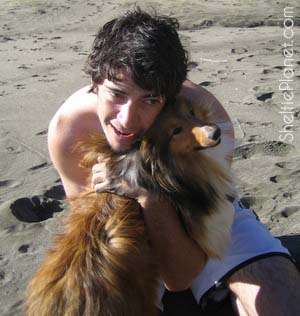 Pete's a kiwi who introduced me to the delights of New Zealand. His special features are that he's 6'7" tall and has taught himself how to play no less than seven musical instruments. Check out his music on our Sheltie videos.
Pete and I have two incredible children called Fox, who's 7 years old, and Kea, who's 8 months. Of course we named our kids after animals, why do you ask?
Fox is the most wonderfully strange kid I've ever known. He's obsessed with animals and particularly reptiles. He lives in his own world and every time I get to peek inside, I am amazed.
Kea is my mini-me. She's got huge eyes and smiles and shouts a lot. I know that watching her grow up will be the highlight of my life.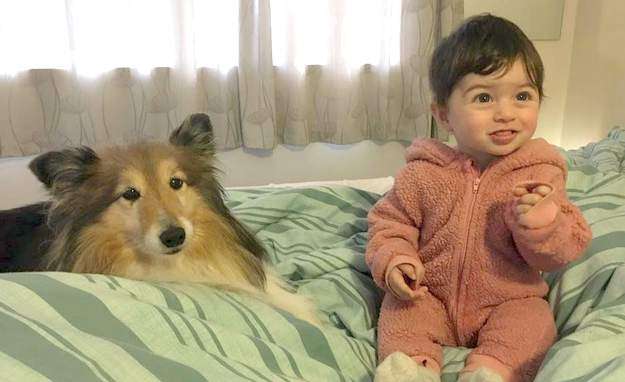 Support and Follow Us
If you'd like to support our clan, please download my Sheltie Anthology. It's a 140-page guide detailing everything you need to know about Shelties. It's also full of hundreds of adorable pet Sheltie photos.
Thanks for taking the time to look behind the scenes at Sheltie Planet. I hope you'll stick around on our online communities to meet fellow Sheltie fans.
Remember to bookmark us and I hope you enjoy scrolling through the glorious photos, videos and stories on Sheltie Planet.